Annie Chrietzberg knows her slabs! I needed some help to correct some technical issues. Watching her work from start to finish on a piece helped me to understand where I needed to tweak my process. Her classes are so worth it.
-Karina Knutson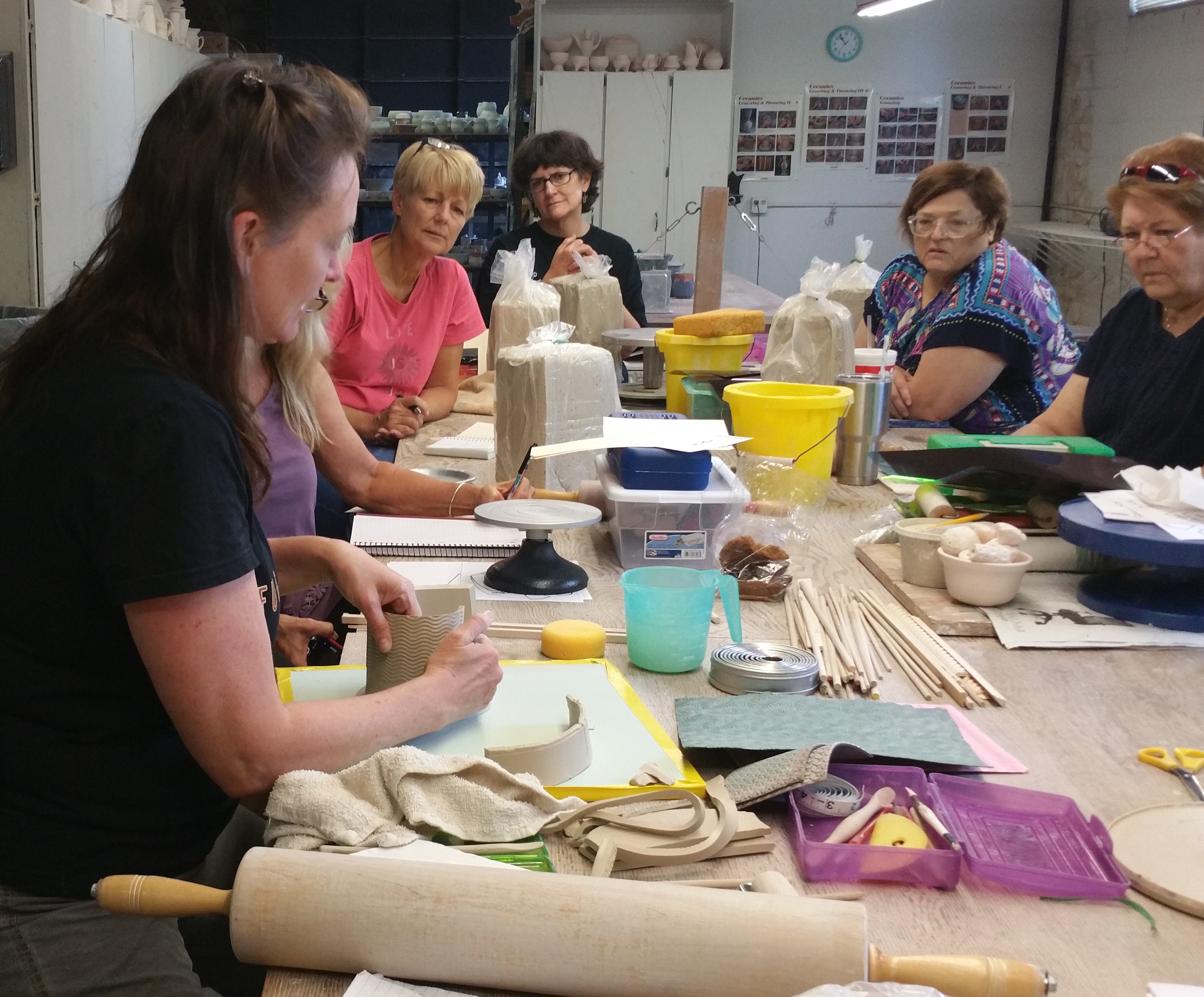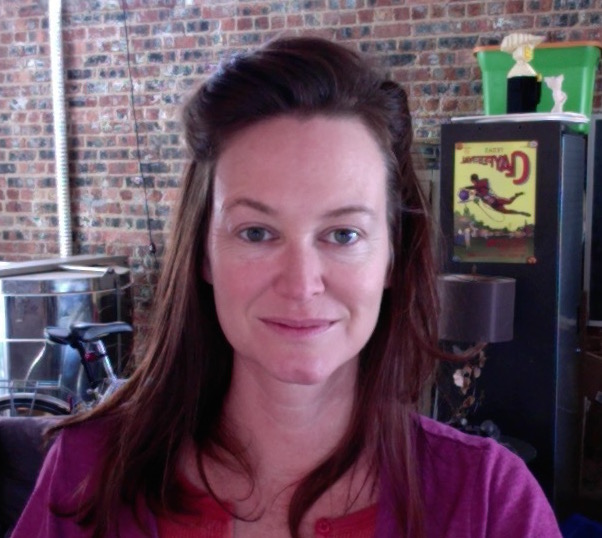 Hi, I'm Annie Chrietzberg.
I took my first ceramics class in 1991, and then went on to get a Bachelor's & Master's in Ceramics. I have taught workshops all across the US & in Canada, have been an adjunct professor as well as a full-time instructor at the college level. I have published more than 20 articles in Pottery Making Illustrated, and have been teaching online classes out of my studio since 2015. I currently am a full-time artist living in Bend, OR.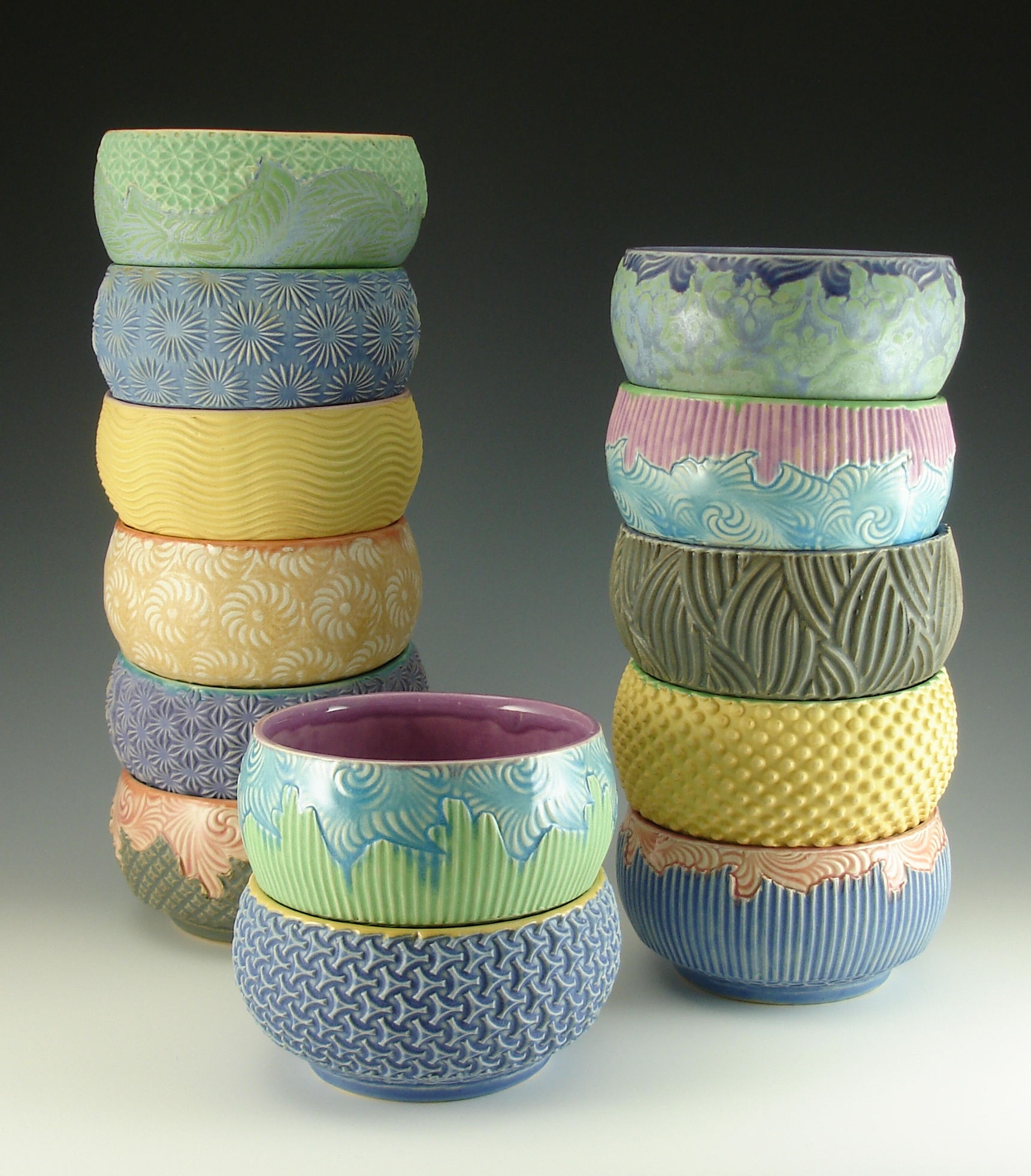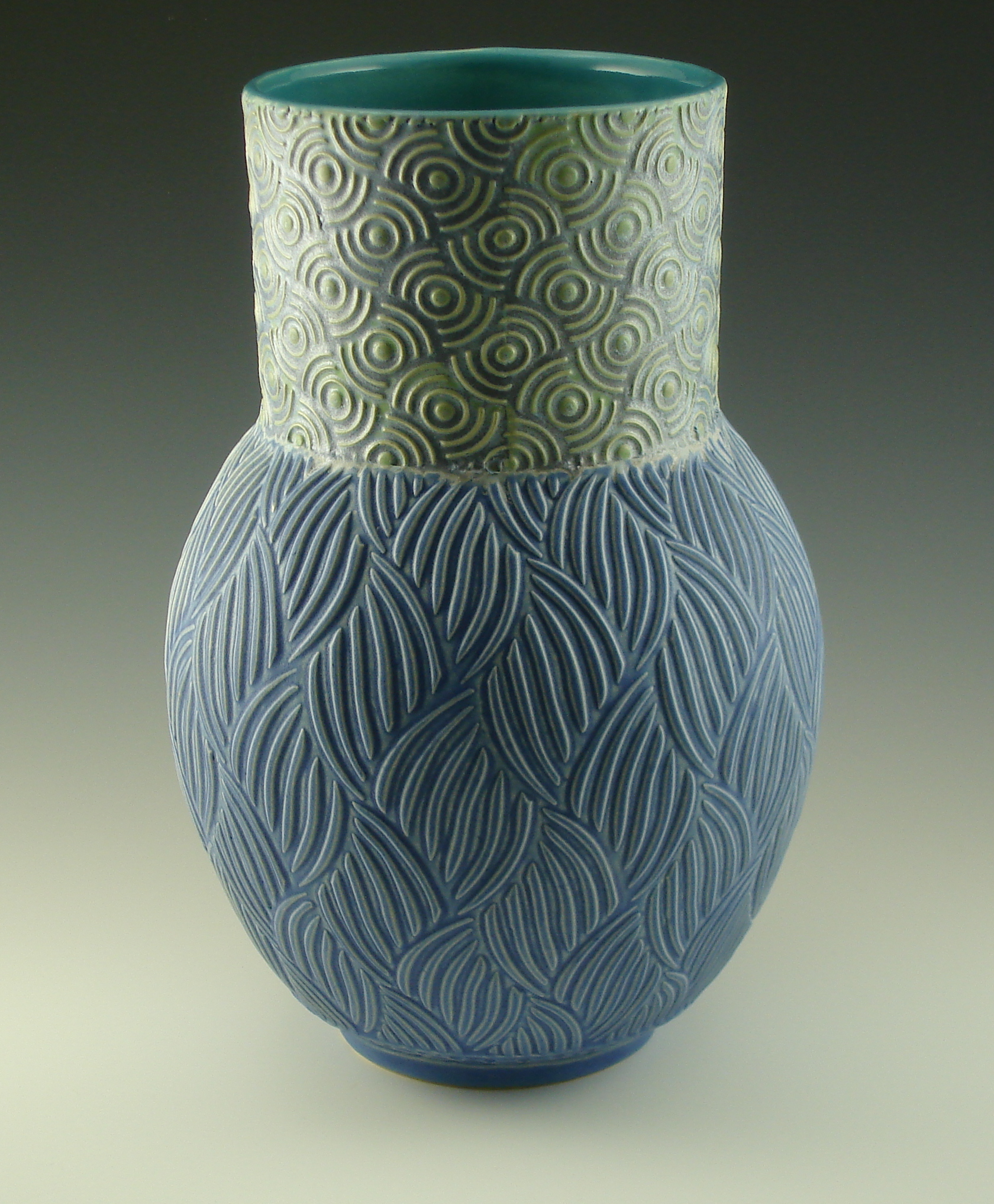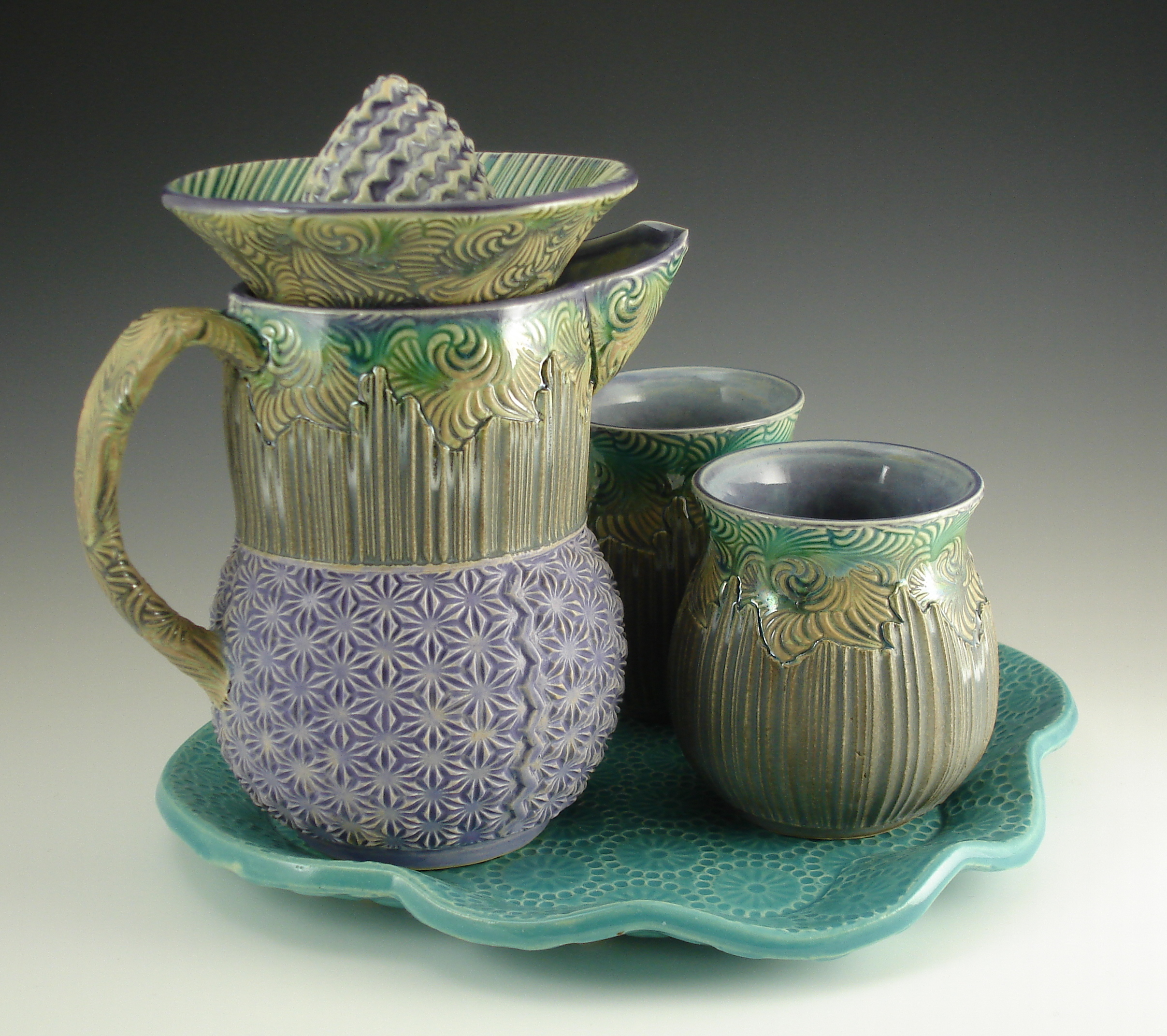 Citrus Juicer with Two Cups